About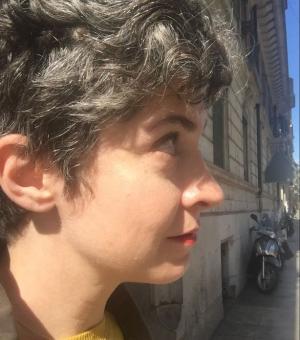 Professor Mary Flannery is a scholar of medieval English literature and culture.  Her research concentrates on the impact of medieval texts on reputation and emotion, both in the Middle Ages and in the present day. Her first book, John Lydgate and the Poetics of Fame (Boydell & Brewer, 2012), identified the subject of fame as key to understanding the poetics of fifteenth-century England's most important author. Her second book, Practising Shame: Female Honour in Later Medieval England (Manchester University Press, 2019), examined how medieval texts encouraged women to cultivate vigilance against shame in order to secure their good reputation. A Q&A regarding Practising shame may be found here. Research for the study was supported by a visiting research fellowship at the Australian Research Council Centre of Excellence for the History of Emotion and a Subvention Tremplin from the University of Lausanne.
At present, Professor Flannery is writing a book about Chaucerian obscenity and its reception over the past six hundred years. From 2018 to 2019, she was a visiting fellow at Magdalen College, Oxford, and Marie Skłodowska-Curie Research Fellow in Oxford University's Faculty of English, where she investigated the transmission and reception of obscenity in premodern copies of The Canterbury Tales. She is now at the University of Bern, where she is the lead investigator on a project titled 'Canonicity, Obscenity, and the Making of Modern Chaucer (COMMode)', which is funded by the Swiss National Science Foundation.
Professor Flannery was educated at Claremont McKenna College and at the University of Cambridge, and received her habilitation from the University of Bern.