About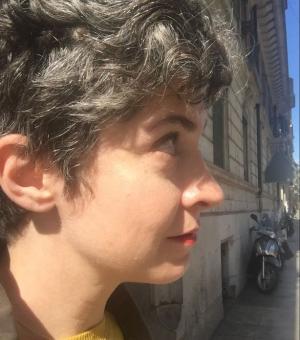 Mary Flannery is a writer and a scholar of medieval English literature and culture. She has published five books and numerous scholarly articles, and has been interviewed about her research by the BBC, PBS, Radio Télévision Suisse (RTS), and the Times Literary Supplement Podcast. She is a regular contributor to the Times Literary Supplement, and her work has also appeared in such publications as The Washington Post and History Today.
Mary's research has been supported by major grants from the European Commission, the Medieval Academy of America, the Australian Research Council's Centre of Excellence for the History of Emotion, and the Swiss National Science Foundation (SNSF). Her current research on the history of Chaucerian obscenity is supported by a CHF 1.7m Eccellenza Professorial Fellowship from the SNSF for a project titled 'Canonicity, Obscenity, and the Making of Modern Chaucer (COMMode)', on which she is the principal investigator.
In addition to writing about medieval literature and history, Mary is an author of short fiction and satire. Her work has appeared in such publications as McSweeney's and Points in Case, and has been longlisted for such honours as the Mogford Prize.